Flowood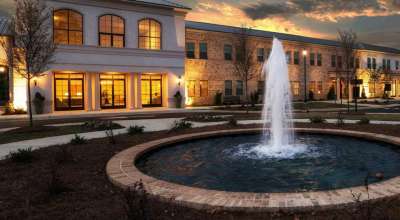 Flowood is located in Rankin County and is located east of Jackson, the Capitol City of Mississippi. Because of its strategic location, Flowood is easily accessible by Interstates 55 and 20 as well as the Jackson International Airport which is located in the heart of Flowood. Highway 25 ("Lakeland Drive") is the main east-west corridor of the City and is one of the fastest-growing commercial areas in the State. Diversified with industrial, medical, retail, office, and residential areas, Flowood is ideal for both businesses and families. Flowood has recently completed the construction of one of the state's premier public golf courses, The Refuge. Located in the heart of the City near the International Airport, The Refuge is convenient to office and commercial areas. Plans are underway for the development of office, condominium, and hotel facilities adjacent to the golf course. The Refuge promises to be the most unique public golf facility in the South.
Construction has also been completed on a 1.2 million dollar mid-city community park complete with exercise stations, walking track, tennis and basketball courts, and amphitheater all of which surround a clock tower and activity area. The crime rate in Flowood is extremely low due in large measure to the professionally trained police department. The City is committed to training and equipping its police officers, utilizing state-of-the-art law enforcement techniques to maintain the safe home town feeling enjoyed by the businesses and residents of Flowood.
Convenient schools provide an excellent choice to families. Flowood is the location of Northwest Rankin High School and Middle School as well as Flowood Elementary. Likewise, two major private schools are located in Flowood. The largest private school in Mississippi, Jackson Preparatory School (7-12) is conveniently located in the heart of the City as is Hartfield Academy (K-12).